Richard D. Lindsay, DVM
Founder

Dr. Lindsay is a 1954 graduate of MSU. He is retired in that he no longer sees clients, but can still be found daily in the hospital consulting with medical cases or fixing broken pipes. He also maintains a strong presence in the community, working in support of many local organizations.
Read More
Hamilton Lincoln III, VMD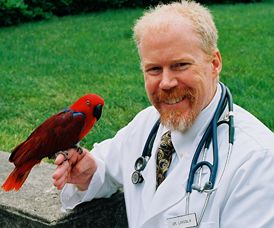 Dr. Lincoln grew up in central Massachusetts. He attended the University of Massachusetts, receiving a BS in zoology. After working in research for a few years, he attended the University of Pennsylvania School of Veterinary Medicine, graduating in 1998. He has a special interest in medicine and surgery of avian and exotic species. He joined us in January 2001. He lives in New Hampshire with his wife and three sons. For pets, he currently has a Cavalier King Charles Spaniel, three cats, and two guinea pigs.
Jasmin Keramaty, DVM

Jasmin Keramaty joined the Andover Animal Hospital team in 2003 after graduating from the Tufts University Cummings School of Veterinary Medicine. Prior to veterinary school, Jasmin received her BA in Biology from Skidmore College, and spent several years as a research assistant working with birds in Alaska, San Francisco, and Australia. Jasmin has a special interest in preventative medicine, surgery, dentistry, and behavior. She particularly enjoys working with owners to help them maximize the health and quality of life of their animal companions. Jasmin and her husband, Paul, have two sons, Owen and Callum, a dog, Timber. When she is not at work, Jasmin enjoys gardening, running, reading, and volunteering at her children's school.
Jessica Clay, DVM
Dr. Clay comes to us from New York City. However, she has spent many years here in Massachusetts as an undergraduate, receiving her B.S. in animal science at The University of Massachusetts, Amherst. She received her DVM in September 2006 from Ross University School of Veterinary Medicine in St. Kitts. Her fourth year was completed at Louisiana State University. Dr. Clay has particular interest in avian and exotic medicine, which she has spent some time studying in Africa and at the L.A. Zoo. She now lives in South Boston with her husband David and their beloved dogs Syda and Jed.
Katie Faris, VMD

Dr. Faris joined us in June 2005. She practiced in both Vermont and Maryland before arriving at Andover Animal Hospital. Katie has a very diverse background, as she was born in Wales and attended high school in Namibia. After graduating from high school, she moved to the US where she attended college in Utah. She finished her B.S. and M.S. at Utah State University before attending the University of Pennsylvania School of Veterinary Medicine, graduating in 2001. In Vermont, she was a mixed-animal practitioner, in the spirit of James Herriot, taking care of cats, dogs, cows, horses, goats, sheep, and wildlife. She then moved to Maryland to an exclusively small animal practice north of Baltimore. In her spare time, her interests include marathons, triathlon, hiking biking, gardening, and skiing. She and her husband, Jason have 4 children and Guinness their dog that keep them busy.
Sarah Levine, VMD

Dr. Levine joins us from Pennsylvania. She got her BS from the University of Delaware, and then went to Vet school at the University of Pennsylvania. After graduation, she moved up to Massachusetts and currently lives with her husband and their lab cross Watson.
Rachel Orlowski, DVM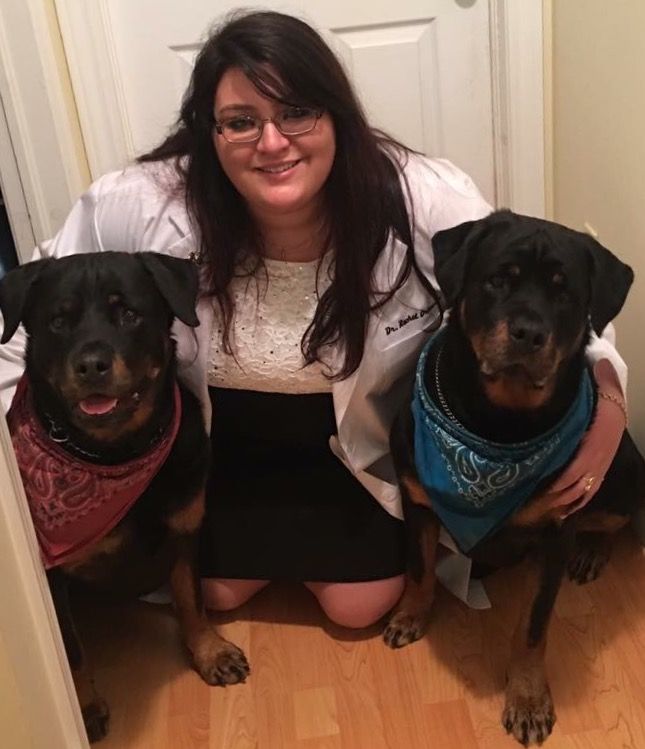 Dr. Rachel Orlowski joined us in late 2016. She's a local, growing up in West Peabody, MA. She completed a Bachelors of Science in pre-veterinary medicine and animal science at the University of Massachusetts, Amherst in 2012. She then moved on to finish her studies at the Atlantic Veterinary College in Prince Edward Island, Canada. She joins us from a practice in Vermont where she spent time practicing emergency medicine. Dr. Orlowski has a special interest in neurology, emergency medicine and surgery. When she's not taking care of our furry friends, Dr. Orlowski enjoys spending time outdoors, riding her horse, winter sports and hiking with her dogs. ​​​​​​​

Cheryl Faso, DVM
Dr. Cheryl Faso joined our practice in July, 2018. She was born and raised in Toronto, Ontario and attended the University of Guelph where she received her Bachelor of Science in Biology. After following her passion for veterinary medicine as an overnight ER technician, Dr. Faso continued her journey to become a veterinarian. She received her DVM at the Atlantic Veterinary College in Prince Edward Island. Following graduation, Dr. Faso completed an internship at the Ontario Veterinary College. Now Dr. Faso resides in Massachusetts where lives with her partner and their pets. She enjoys hockey, hiking and reading in her spare time.
Max Manse, DVM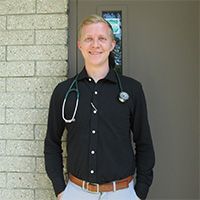 Dr. Max Manse was born in Newton, Massachusetts and spent the majority of his life growing up in Wellesley. After high school he went on to study Pre-Veterinary Medicine at the University of Delaware and then moved across the country to attend University of California, Davis for veterinary school. He always felt that New England was home and even sunny California could not keep him away.
Dr. Manse has a variety of interests including surgery, acupuncture, and reproductive medicine. He recently completed his certification in acupuncture and hopes to integrate his skills to our hospital, providing owners and patients with an alternative treatment compared to the traditional methods. He will see and treat any animal that comes through the door, make sure to give him a warm welcome next time you come by!
Chris Autieri, VMD
Dr. Autieri graduated from the University of Pennsylvania School of Veterinary Medicine in 2011. He then completed an internship in small animal medicine and surgery at Angell Animal Medical Center in Boston, MA. He has worked in small animal practices in Massachusetts and New Hampshire and worked as a research fellow at the Division of Comparative Medicine at MIT. Outside of work Dr. Autieri enjoys spending his time in the great outdoors, camping, kayaking and hiking, and is an avid woodsman.
Promotions
Save money on Flea, Tick, Heartworm Prevention and other Products!
Learn More