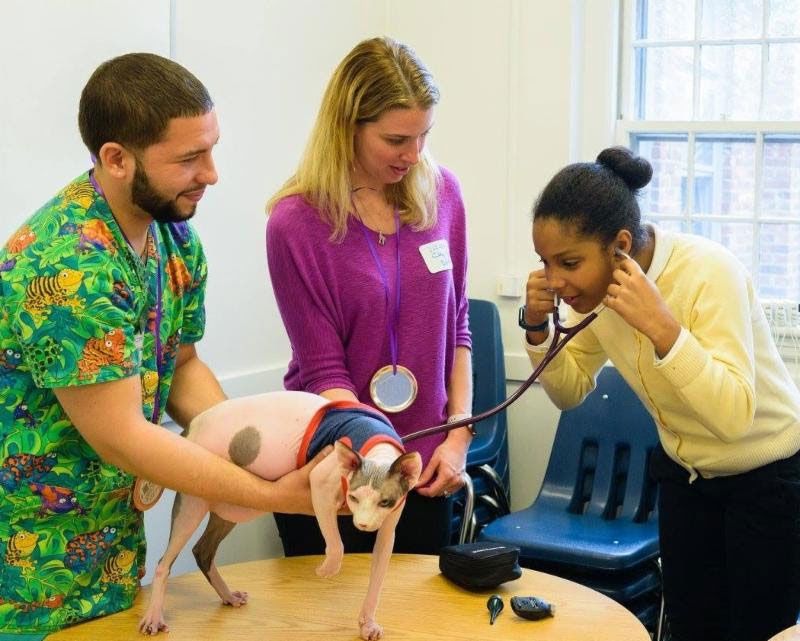 Tuesday, April 4, 2017
10:00am - 3:00pm
Esperanza Academy
198 Garden Street (entrance on Jackson Street), Lawrence 01840


Shadow Day at Esperanza was started by North Shore Women for H.O.P.E. The event provides an opportunity for our girls to explore different educational and career options, and see and hear from professional women with a variety of diverse backgrounds and career paths. This experience broadens our girls' horizons and enables them to picture themselves as future professionals.

NSWFH helps host the event by providing volunteers to meet and greet the speakers and supplies a light breakfast, snacks, and decorations. All members are invited to stay and attend some or all of the event. It is a great opportunity to get a tour of the school by one of the students, mingle with other members, and meet the guests who have offered to speak.

Schedule of Events:
9:00am - 10:00am -- "Meet and Greet" with speakers in a designated classroom
10:00am - 12:00pm -- Speaker sessions, lunch with the students
1:00pm - 3:00pm -- Speaker sessions
Tours will be available throughout the morning

Volunteers and food donations (danish and fresh fruit platter) are still needed!


If you are interested in volunteering or donating breakfast items, please click on the button below.

Questions?
Christine Rothman (978) 821-1384
Mary O'Hare (617) 306-3205

​​​​​​​REGISTER HERE